Placement cell:
Training and Placement is an important wing for any institution to promote knowledge with the advancement of technology.

Shimla Nursing College offers placements by tie up with different hospitals for their students and faculties. Additionally, Institute is always engaging the faculty as well students in the career base workshops and other co-curricular activities.

Training & Placement Department has an important role to play in student's future as it serves as an indispensable pillar of the college. This college continuously strives to help students in pursuing their career goals by acquiring employment-seeking skills and it also provides plascements for passing B.sc (n) students.

ABOUT SHIMLA NURSING PLACEMENT CELL:

Shimla nursing college is Himachlis premier nursing college which provides opportunities to the aspiring nurses.

Objectives: SNC placement cell provides better career opportunities for all nurses in well reputed organizations across INDIA /ABROAD.

Description: We have established placement cell run by college ,an exclusive package programme to bridge gap between academic inputs and qualitative requirements of job providers and cell to provide assistance for higher learning and working across India /abroad. All nursing students /job seekers can avail these facilities.

HOSPITALS ATTACHED WITH OUR PRESTIGIOUS COLLEGE FOR THE PLACEMENT OF NURSING BATCHES:




LOCATION:
Mussoorie Rd, Johri, Malsi, Dehradun,
Uttarakhand 248014
Phone:0135 667 3841

Max Super Speciality Hospital, Dehradun is an international class multi-speciality hospital located at Malsi, Mussoorie Diversion Road, in Dehradun.With a pool of highly-trained doctors and support staff on board, the hospital offers state-of-the-art diagnostic, therapeutic and intensive care facilities.

FORTIS HEALTH CARE,CHANDIGARH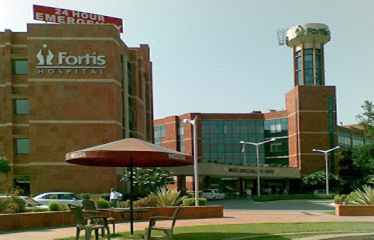 LOCATION:
Fortis Hospital, Mohali
Fortis Hospital, Sector 62, Phase - VIII,
Mohali - 160062, Punjab
+91 172 469 2222
contactus.mohali@fortishealthcare.com

BED STRENGTH:344 BEDS

Fortis Hospital Mohali (FHM) was first accredited by the Joint Commission International (JCI) in 2007, and earned this accreditation for the third time in 2013. The Hospital has also received accreditation from the National Accreditation Board of Hospitals (NABH), India (renewed for the 4th time in 2014).

Established in 2001, Fortis Hospital, Mohali, has successfully developed world class treatment and care facilities like :
Paediatric Arterial Switch Operation
Total Knee And Hip Replacement,
Aortic Aneurysms,
Tumour Surgery,
Congenital Diaphragmatic Hernias
Kidney Tumour Removal,
Kidney Transplant
Liver Transplant, Bariatric Surgery, Vascular Surgery, Racial Dissection For Oesophageal Cancer And Comprehensive Cancer Treatment Facility.
Fortis Cancer Institute (FCI), inaugurated in 2014, is the region's most comprehensive cancer care centre offering medical, surgical and radiation oncology.

PATIENT SERVICES PROVIDED BY THE HOSPITAL ARE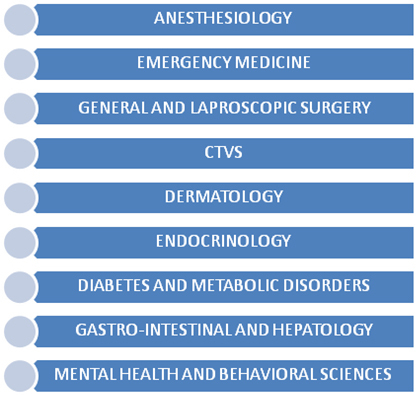 DR.BL KAPOOR MEMORIAL HOSPITAL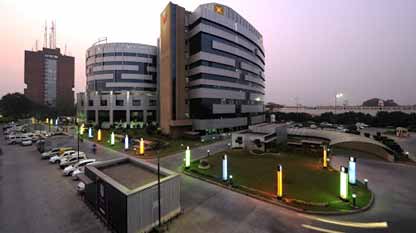 LOCATION: RAJENDRA NAGAR,NEW DELHI-05 KAROL BAGH

BED STRENGTH:700 BEDS

ABOUT HOSPITAL:
BL Kapoor----- Super Specialty Hospital is the largest stand-alone private sector hospital in Delhi. The Hospital has a capacity of 650 beds with dedicated 125 critical care beds with over 150 specialists across various super specialties making it one of the best hospitals in India. BLK's comprehensive Cancer Care with organ specific specialist teams makes it best Cancer Hospital in India. The BLK Super Specialty Hospital is one of the largest Tertiary Care Private Hospitals in India. Dr.B.L. KAPOOR, an eminent Obstetrician and Gynecologist, was the founder of this Medical Institute,which was inaugurated by Late Pandit Jawahar Lal Nehru on 2nd January, 1959.

Today its one of India's most comprehensive Tertiary Care Hospitals, credit goes to the management and the team. Since then, there has been no looking back for the Hospital and it now consistently ranks in the Top 10 Multi Super Specialty Hospitals in Delhi NCR.

BLK Super Specialty Hospital, is one of the biggest standalone private Hospitals of the region offering comprehensive services for tertiary & quaternary care.

The Hospital provides specialized services:

Renal Sciences
Kidney Transplant,
Orthopedics & Joint Replacement,
Critical Care, IVF & Infertility Treatment
Neurosciences, Treatment of Heart Diseases.
The BLK Super Specialty Hospital is the proud owner of one of India's largest Bone Marrow Transplant Centre, which is amongst the biggest centers in Asia as well. With over 100 beds in the Oncology Department, the BLK Cancer Centre is amongst the region's most comprehensive Cancer Centers. BLK AND SHIMLA NURSING COLLEGE:

BL Kapoor hospital members came to shimla nursing college for haunting for a best nurses for their hospital on 8th August 2014. There were 2 HR's Mr. Alok Sharma ,Ms.Mansi malik ,Nursing supritendent and clinical instructors.

The total no. Of students who attended the interview are 40 from SNC ,Annandale and 70 from IGMC. They conducted a written test ,in that they selected the candidates who passed and conducted the interview of qualified candidates .All the students selected are from SHIMLA NURSING COLLEGE.



NARAYANA MULTISPECIALITY HOSPITAL,JAIPUR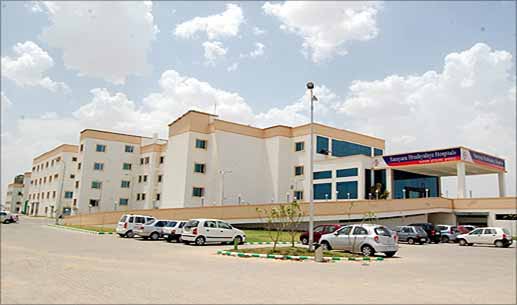 LOCATION: Rana Sanga Marg, Sector 28 Sanganer, Pratap Nagar Jaipur, Rajasthan 302033 0141712 2222

BED STRENGTH: 250

Narayana Multispecialty Hospital, Jaipur is 400 bed multispecialty tertiary care hospital offering high quality affordable medical care to the people of Rajasthan and bordering states. It is the first hospital in Rajasthan to get Joint Commission International (JCI) accreditation for meeting the international benchmarks in healthcare.

Key specialities :
Cardiology & Cardiac Surgery
Orthopaedic
Neuorology and Renal Sciences.
Congenital Surgeries,
Coronary Bypass Grafting with advanced techniques like Beating Heart surgeries,
Minimally Invasive Cardiac Surgery Valvular and Vascular surgeries on adults and children.

It is equipped with 3 Cardiac OTs, 2 state-of-the-art Cath Labs, 3D mapping for Electrophysiology, 20 bed Cardiac Intensive Care Unit and 20 bed Coronary care unit. NH Jaipur runs a very successful Renal Transplant Program and has a 23 bed Dialysis unit performing 1400 sessions per month.

It also offers:
Orthopaedics services (Bone & Joint Surgeries, Knee & Hip Replacements, Spine Surgery, Arthroscopy & Sports Medicine. It also has the expertise and infrastructure to treat neurological conditions like Stroke, AVMs, Tumours, Epilepsy etc

It is a leading centre for Minimal Access surgeries and Bariatric Surgery to treat metabolic disorders and weight loss.



COLUMBIA ASIA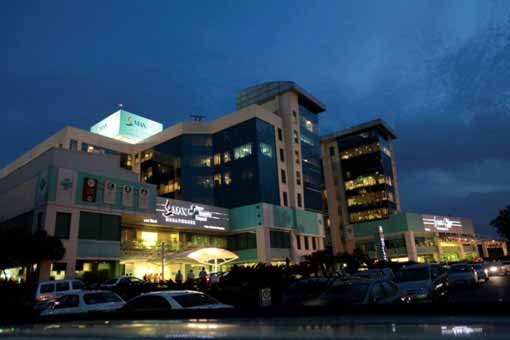 LOCATION:NH 24,Hapur Road Near Landcraft,Golflinks Ghaziabad U.P201002 +91120 120 616 5666 FAX:+91 120 3001010

BED STRENGTH: 100

COLUMBIA ASIA hospital is an multispeciality located in the ncr. It has highly qualified staff with medical personnel ,techniques,and support staff to ensure the highest quality of care.

SPECIALITIES :
Obstetrics and gynaecology
Internal medicine
General surgery
Paediatrics
Ophthalmology
Ear,nose and throat
Urology
Gastroenterology
Orthopaedics
Dermatology
Dental and plastic surgery
SHIMLA NURSING COLLEGE AND COLUMBIA ASIA:

Columbia Asia hospital members came for conducted placement drive in Shimla Nursing College .Nursing Superintendent , HR, Mr. Himanshu and Clinical Instructor - Mr.Libing Thomas conduct interview .the total no. Of students who attended interview are 78 students including b.sc (N)4th year and GNM 3rd year from Shimla Nursing College. They conducted a written test in that they selected the Candidate who passed and conducted the interview of those who qualified the written test. All the students are selected from B.Sc(N)4th year and 38 students of GNM 3rd year for their 6 month internship .



CAPITOL HOSPITAL

Location: Jalandhar Pathankot Road(Nh-44 Near Reru , Punjab ,144012 +91 181 2366666 info@capitolhospital.com

Bed strength:300 beds

Capitol hospital is one of the biggest superspeciality hospital in north india. It is NABH accredited hospital established in 2013. Capitol hospital has been founded by Dr. C.S Pruthi.

Specialities of the hospital:
Medicine Ward
General ICU
Cardiac ICU
Emergency triad ward
Cardiac catheter lab
Radiology and pathology deptt.
Blood bank
It is specialised in total knee replacement ,cardiac services, Emergency services. It aims at preventing, diagnosing and curing the people to create healthy and happy society.