WORLD MENTAL HEALTH DAY 10TH OCTOBER 2014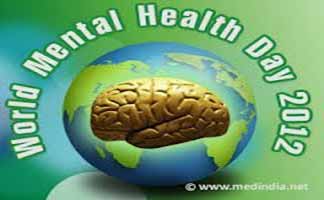 World Mental Health Day is a day for global mental health education, awareness and advocacy. It was first celebrated in 1992 at the initiative of the World Federation for Mental Health, a global mental health organization with members and contacts in more than 150 countries. This day, each October thousands of supporters come to celebrate this annual awareness program to bring attention to Mental Illness and its major effects on peoples' life worldwide. Shimla nursing college also celebrated the World mental health day on 10th October 2014, various activities were carried among that main event was symposium on the theme "living with Schizophrenia" presented by the students of GNM 2nd year and 3rd year B.Sc nursing.

WORLD DIABETES DAY 14th NOVEMBER 2014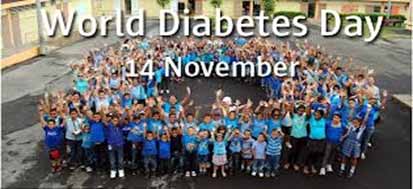 World Diabetes Day is the primary global awareness campaign of the diabetes mellitus world and is held on November 14 of each year. It was introduced in 1991 by the International Diabetes Federation and the World Health Organization in response to the alarming rise of diabetes around the world. World Diabetes Day is a campaign that features a new theme chosen by the International Diabetes Federation each year to address issues facing the global diabetes community. On this occasion Shimla nursing college had celebrated world diabetes day by categorizing the students in four different groups and competition was held to prepare an best diabetic diet, at the end the winning group was rewarded with the trophy.



SWACHH BHARAT ABHIYAAN ( MY CLEAN INDIA)


Shimla Nursing Colleg , Annadale celeberated children day as swachh bharat abhiyaan ( My Clean India) at Annadale ward with the theme-" let us fulfill Mahatma Gandhi's vision of clean India".
Our chief were Mr. Pradeep Kashyap ( Ex. Councellor- MC Shimla- Annadale Ward). All faculty and students with chief guest participated in this Swachh Bharat Abhiyaan.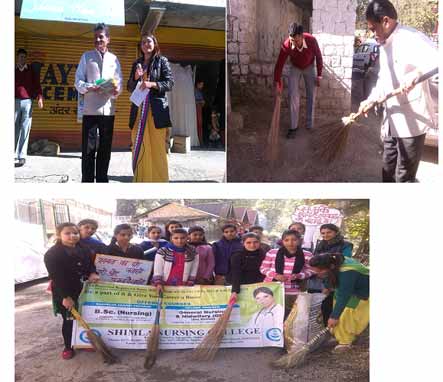 WORLD AIDS DAY 1st December 2014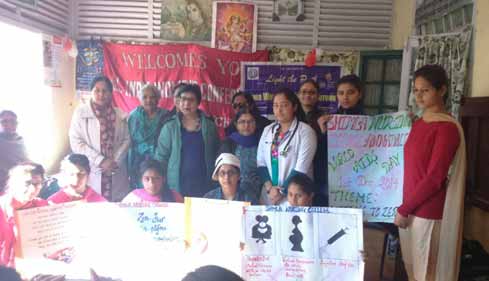 World AIDS Day was first conceived in August 1987 by James W.AIDS has killed more than 25 million people between 1981 and 2007, and an estimated 33.2 million people worldwide live with HIV as of 2007, 170, 000 HIV/AIDS related deaths happened by 2009 making it one of the most destructive epidemics in recorded history. World AIDS Day, observed on 1 December every year, is dedicated to raising awareness of the AIDS pandemic caused by the spread of HIV infection. Our college students performed skit on AIDS in ladies Park (Mall) in All India Women Conference Shimla Branch and Dr. Vipan Gupta( president of Inner Wheel Club Midtown) and Miss Shailza Bharti ( Lecturer of Shimla Nursing College) also give awareness regarding AIDS.